Welcome to our Zen Layflat Book line, an array of layflat books and folios to display your stunning images without any gutter loss, and with cover selections and packaging options to satisfy each and every need for your clients.
The Zen Layflat Impact X is luxurious in every way.

These albums have a linen-like fabric cover with an engraved wood plaque. As with all the Zen Layflat books, they include magazine-style pages with layflat binding allowing you to fully display your images without gutter loss. These stunning books are showcased in a designable deluxe presentation box that includes a plush, black fabric lining with book holder and a popup USB* holder.
*USB holder fits USBs up to 5/8" in width. USB not included.
Sizes (Approximate Inches)
Number of Sides (2 Sides = 1 Page)
10, 12, 14, 16, 18, 20...92, 94, 96, 98, 100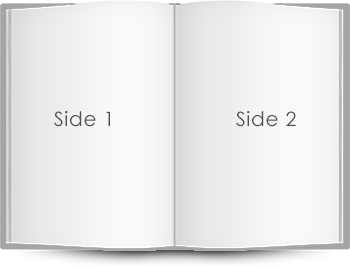 Book Cover
Colored linen-like fabric with laser engraved wood plaque
Wood Plaque with Optional Laser Engraving
Laser engraving in cursive, serif or sans serif fonts - one or two lines of text with up to 30 characters per line including spaces
Book Case
Designable Deluxe Presentation Box with Book Holder and popup USB Holder (up to 5/8" in width. USB not included)
Finish
Laminate Glossy or Matte