NEW BLANK TEMPLATE INSTRUCTIONS
Blank templates created with the ABiD Tool show instruction layers by default.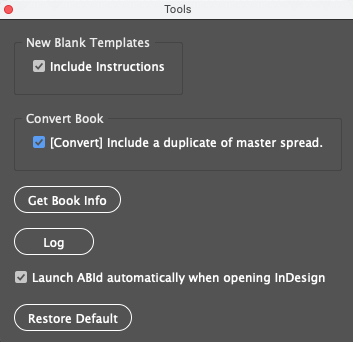 Hide Instructions
Open InDesign.
Go to ABiD > Tools.
Uncheck Include Instructions box under New Blank Templates.
GET BOOK INFO
ABiD is able to determine the specific product and details related to your .indb project file.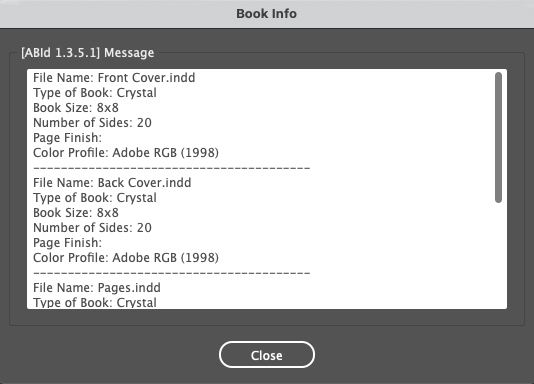 Get Book Info
Open InDesign
Open the book file project .indb.
Go to ABId > Tools.
Click Get Book Info.
RESTORE DEFAULT
Restore all ABiD settings that may have been modified back to default.
ABID ON STARTUP
As a default, ABId will start when you open InDesign. You are able to deactivate this setting.
LOG
Saves a log file for troubleshooting.